School Holiday Activities
Be a part of our B-Legends family these holidays!
Every holidays our passionate team work EXTREMELY hard to make sure everyone is having an amazing time!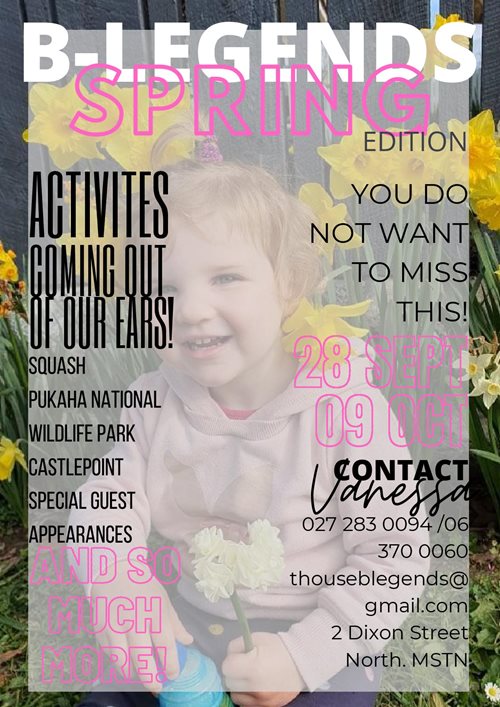 Hours and Pricing
Our holiday children are welcome from 7:30am to 5:30pm

Prices vary depending on the daily activity, please see the holiday program schedule for these prices and activities.

For more information, contact Ness, our B-Legends Coordinator!
Phone: 06 370 0060 / 027 283 0094
Email: thouseblegends@gmail.com
Or pop into the facility
Check out our amazing schedule!