Welcome to Trust House Recreation Centre, proudly managed by Belgravia Leisure on behalf of Masterton District Council.

Our facilty provides the Wairarapa District with a large multi purpose health, leisure, recreation and fitness facilities.
Our facility is open 362 days of the year, only closing for Christmas day and Good Friday

In addition to our amazing aquatics facilities, we also offer:
Split level fitness centre
Swim Tangaroa Learn to Swim Prgramme
B-Legends Out of School Care
Full basketball sized stadium
We welcome you to have a further look through our website.
We have something for everybody!


Monday - Thursday
Gym: 5:30am - 8pm
Aquatics: 6am - 8pm
Dive Well: 12:30pm - 1:30pm & 3pm - 4pm
Lido & Speed Slide: 11am - 7pm

Friday
Gym: 5:30pm - 7pm
Aquatics: 6am - 7pm
Dive Well: 12:30pm - 1:30pm & 3pm - 4pm
Lido & Speed Slide: 11am - 7pm

Saturday, Sunday & Public Holidays
Full Facility: 8am - 6pm
Dive well: 12:30pm - 1:30pm & 3pm - 4pm
Lido & Speed Slide: 11am - 6pm
CLOSED:
Good Friday (2nd April)
Christmas Day (25th December)
$1 Swimming between 11am - 5pm until 24th January!
Discover Trust House Recreation Centre
Visit our facilities pages for more information on what the Trust House Recreation Centre has to offer you!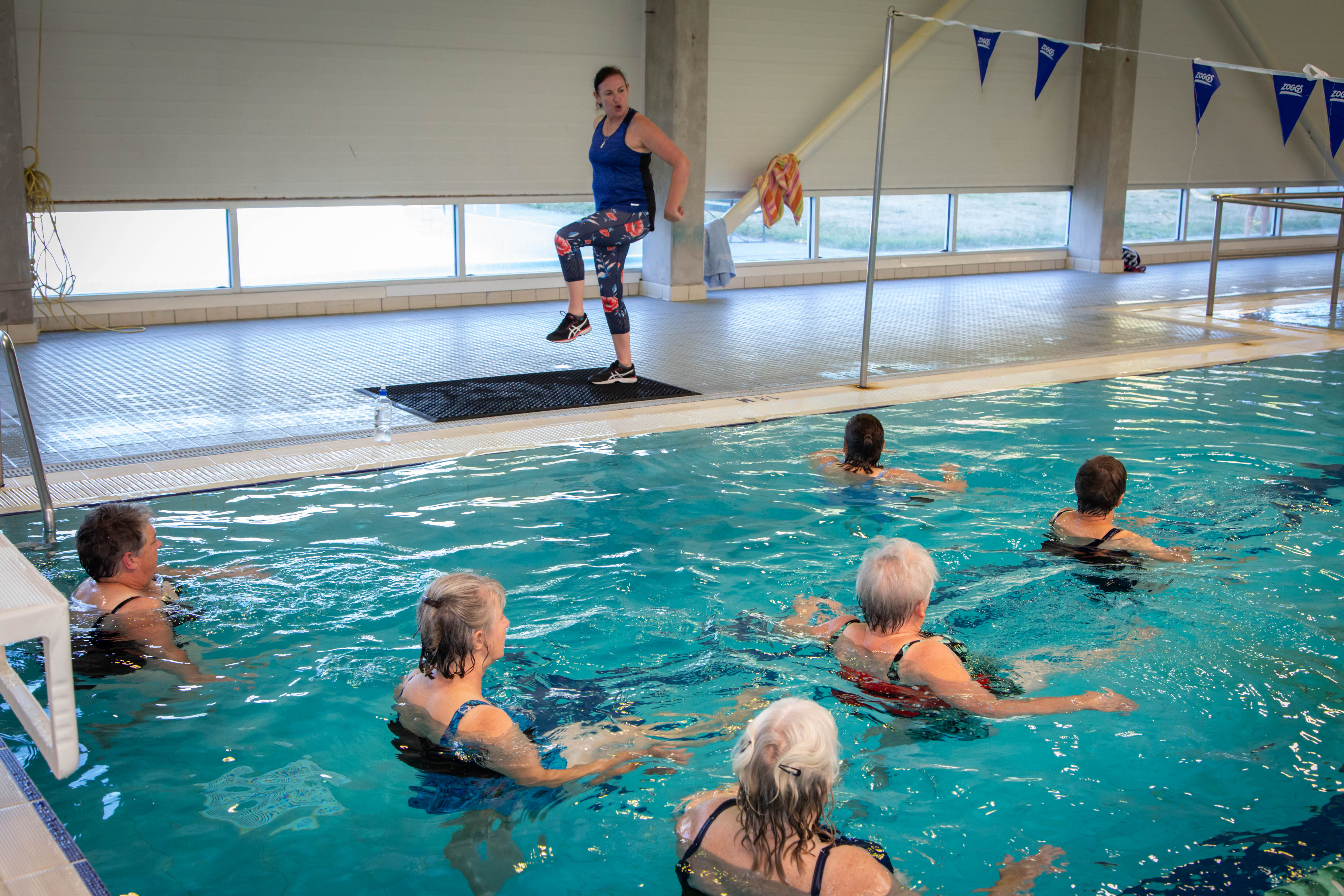 Aquatic Classes
Using the resistance of water automatically increases the intensity of your workout, helping to increase your strength, flexibility and your overall health.
As of 1 December 2020
If you are under 12 years you must be actively supervised by an adult at all times when visiting the pools.
If you, the supervisor, need to leave the facility, the children you are supervising must also be removed from the water. They cannot be left in the facility unsupervised.

Mature 16/17 year olds are accepted as responsible supervisors. If we are unsure of your age, we will be asking for student identification.

Ration:
1 active supervisor to 3 swimmers between 5- 12 years of age. An adult/parent must be in the water with all children under 5 years.

The changes were made in response to incidents at the pool over the last 18 months and in response to advise from the police. This is a direct outcome from recent incidents where our young people have been either approached or abused by adults with menacing intention, had property stolen or been left for an extended period of time at the pools. The latter giving rise to anti-social behaviour from being bullied, tired and often having no food.

The pool facilities are an amazing, fun community space for families to enjoy and spend time together.

Lifeguards are on duty to watch over the entire pool spaces, to prevent drownings, rescue those who get into difficulty, ensure safety rules are adhered to, keep the facility clean and deal with customer's enquiries and special needs. They are highly trained and qualified. They take on huge responsibility and accountability to keep everyone safe in and around water and should be respected as vital community people.

It is not the job of lifeguards to be baby sitters and the policies have been put in place to ensure children are cared for by a suitable person. A supervisor must be a mature 16/17year olds actively supervise younger swimmers; 1 active supervisor to 3 swimmers between 5- 12 years of age.

Young teenage parents wanting to bring their child to the pool are more than welcome – they have the sole responsibility and control of their child at all times. The condition is 1 adult in the water to 2 children under 5 and wearing coloured bands obtained at reception. Children under 5, swim free.

Please contact the facility manager directly on 06 370 0060 if you have any concerns or questions.